Research & Development
Search
Ambucare
Network AmbuCare
Innovative solutions for outpatient intensive care, palliative and pain medicine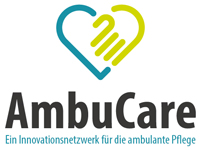 As a result of demographic change and advances in medicine in Germany, the number of people in need of care is also rising continuously. Forecasts predict that by 2060 every third person could be over 65 years old and the proportion of people over 80 will grow to 13%. Care problems due to a lack of qualified personnel, especially in rural areas, are increasing more and more. This can be characterised as a massive problem not only in Germany, but essentially in all industrialised countries.
The aim of the network, of which CONTAG is a member, is the transfer of knowledge between representatives of nursing, medicine, science and industry to create innovative solutions that increase the quality of care in outpatient intensive care, palliative and pain medicine.
CONTAG's key performance areas
The focus of performance is on the express service production of PCB prototypes for the electronics industry. In an innovative process, CONTAG AG drives technological developments in PCB and assembly and connection technology. In cooperation with industrial companies as well as institute and university partners, the company develops, among other things, new solutions in the field of optical PCBs, stretchable substrates, embedding systems and in the high frequency range >70MHz.


Core competence in the network
Printed circuit board technology for stretchable structures.

Promoted by


Your personal contact

Christian Ranzinger
CTO
+49 30 351 788 -510